Welcome to
Paws at Peace
We provide at-home euthanasia and aftercare for pets in New York City and Westchester County. All we want is for our beloved pets to pass away peacefully in their sleep. We make that happen.
"Until one has loved an animal, a part of one's soul remains unawakened."
– Anatole France.
Saying goodbye to a pet is one of the most difficult moments of your life. Our sole purpose is to give your beloved companion the peaceful passage they deserve, surrounded by love, in the comfort of your own home. No matter where you are in this process, we are here to help.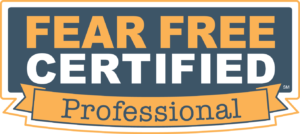 Paws at Peace Services
Everyone at Paws at Peace is certified Fear Free, meaning we have advanced training in always using gentle and compassionate approaches with pets to ensure their emotional and physical well-being and alleviate fear, anxiety and stress.
Euthanasia at home
It's not an easy moment, but with care and attention to detail, we can help your loved one pass peacefully from this world without fear, without pain, and surrounded by family and love.
Cremation and aftercare
We can take care of everything for you after your pet has peacefully passed, including transport, cremation, and will do our best to accommodate any special requests.
Your kind words
Your feedback allows us to provide the best care possible for your pet during this hard time. Thank you for your kind words about Paws at Peace.
Letting go of Bella was one of the hardest things I've ever had to do. Dr. Fragola made it a little easier. She was so gentle and compassionate with Bella. And for Bella, it was so peaceful and calm, which is all we could ever ask for.
Dr. Fragola is a godsend. I will be forever grateful for her compassion, expertise, and skilled care in a moment when my family and I needed her. It was such a blessing to have a caring veterinarian come right to our home to help our beloved family member pass peacefully. I don't know how you do what you do, but we thank you for everything, Dr. Fragola.
Areas We Serve
Paws at Peace provides home pet euthanasia and hospice care for all of NYC and southern Westchester County
Westchester County
– Yonkers
– Mount Vernon
– New Rochelle
– Scarsdale
– White Plains
– Bronxville
– Eastchester
– Tuckahoe
– Larchmont
– Mamaroneck
– Rye
– Pelham
– Hastings-On-Hudson
– Dobbs Ferry
– Hartsdale
– Ardsley