About Paws at Peace
Helping you say goodbye is the only thing we do.
Our Mission
Saying goodbye to a pet is one of the most difficult moments of your life. Our sole purpose is to give your beloved companion the peaceful passage they deserve, surrounded by love, in the comfort of your own home. No matter where you are in this process, we are here to help.
Dr. Jessica Fragola
Founder and Lead Veterinarian
Our founder, Dr. Jessica Fragola, graduated from Harvard University with an AB in History of Science in 2005 and obtained her VMD from the University of Pennsylvania in 2011.
She practiced emergency medicine for years before starting Paws at Peace and feels that while veterinary medicine has made incredible advances, it has neglected one of the most important aspects of our pets' well being: a peaceful passing from this world without pain. This has become her mission.
Dr. Jennifer Lander
Veterinarian
Dr. Jennifer Lander graduated from Cornell University College of Veterinary Medicine. Over the last 20 years, she has worked primarily in private practice and shelter medicine in New York City.
Losing a beloved pet is one of life's most difficult events and Dr. Lander is passionate about helping to ensure a peaceful and comfortable transition. She considers it is an honor to have the opportunity to help people and their special companions in their greatest time of need.
Cheryl Murphy
Senior Care Coordinator
Cheryl joined the Paws at Peace family in July of 2023. She started her veterinary career in 1990 with roles as assistant, technician, and receptionist at companion animal practices, followed by management positions in companion, mixed and referral/specialty practices. In 2010, she became a Certified Veterinary Practice Manager (CVPM). Cheryl has taught at Chesapeake College, lecturing on resume preparation and interviewing skills, and also helping to coach newer managers in the profession. She is also a Fear Free Certified Professional. She is an active member of the VHMA and serves as a member of the Industry Advisory Panel. Dedicated to her profession, she recently became a Certified Compassion Fatigue Professional (CCFP) Cheryl enjoys spending time away from work with her husband, cats, dog, chickens and 6 children and 2 grandsons! Her special interests outside of work are traveling, gardening and mushroom foraging.
Calvin Eich
Marketing and Community Engagement Lead
Calvin graduated from Siena College with a B.S. in Marketing and Management. He has 8 years of experience in various recruiting and customer service roles. His time as a recruiter taught him the importance of listening, compassion, and going above and beyond to help the client. He believes that every interaction, no matter how brief, should be pleasant, especially in the hardest of times. Calvin has two dogs, so he understands just how special that relationship is. Calvin's love for animals and desire to help people contributes to Paws at Peace's purpose of giving our beloved companions the peaceful passage they deserve, surrounded by love.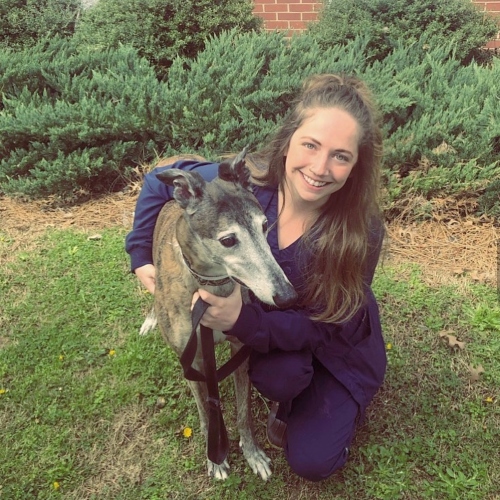 Heather Pierce
Care Coordinator
Heather graduated from Miller Motte College where she earned her veterinary technician license in 2015 granted by the AVMA. She has since worked in emergency medicine, academia, and surgery/anesthesia. She has lived all over but currently resides on the beautiful gulf coast of Mississippi. When we asked why we thought she'd be a great fit for this role she said "I believe the end of a pet's life should be as beautiful and peaceful as the beginning filled with tenderness, love, and warmth. It is not an easy time but it is truly the last act of grace we can give to our best friends." Heather has one elderly Pomeranian named Paisley that she refers to as her "ride or die through thick and thin." When she has free time you can find her out on the water fishing or tending to her backyard vegetable garden.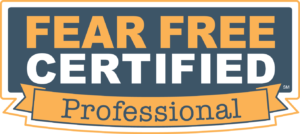 Everyone at Paws at Peace is certified Fear Free, meaning we have advanced training in always using gentle and compassionate approaches with pets to ensure their emotional and physical well-being and alleviate fear, anxiety and stress.